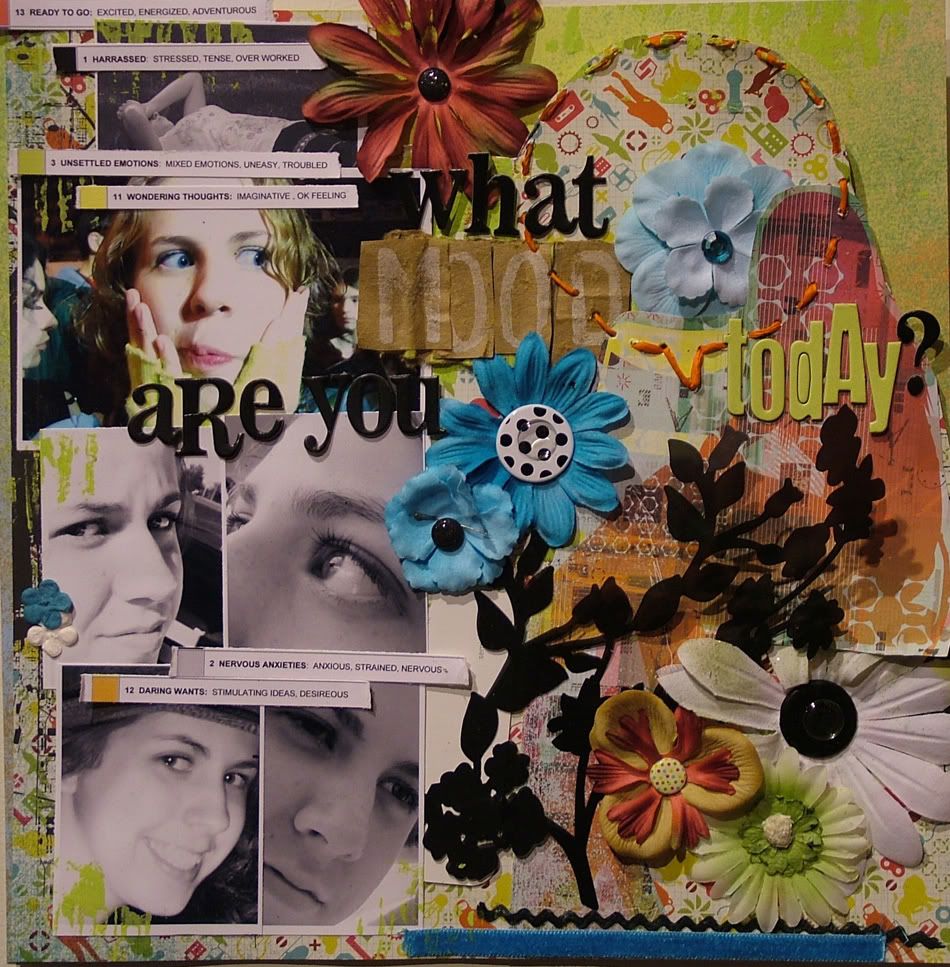 the time has came and now it is time to see the last votes. There are four of us left on stage and I was very much at odds this week. My layout changed form only a bit. It was to read something like.. you don't need a mood ring.. I can tell by your colors. That just didn't do it for me so I made it more generic.
It was supposed to have a lot of color swatches on it but the stupid things kept getting eaten by my printer. Oh joy!
So, I just printed the strips on card stock. I used a few different Basic Grey pp's. Love how they mix so well!
So, farewell to any of you who have been keep a close eye on this competition. I know you have my loyal and trust worthy friend, De!
Here is my layout and the things we were given to do are listed in bold.
Title: What mood are you today?
(side note: lol, what a mother needs to know)
Journaling
is with the mood ring color journaling strips.
Paint
w/ MM green paint
Stamps
(LP) and white ink for "mood". I also have a Rhonna swirl stamp in the pp but you can barely see it.
I
stitched
a thought bubble using Twistel. Yes! I still have Twistel from 5 years ago!

5+ pictures
used
5 colors
+ oh yeah!